Great class! My son and I loved it. We have always had open discussions about "the birds and the bees" but this took it to a much higher level.
---
After the last session, my son and I were driving home and he told me how much fun he had and how much he learned. He said he was sad that the class was actually over.
---
I wish I had done this with my older kids! I feel as if my son can come to me with questions and knows the facts before believing rumors.

---
TheTalk helps open the lines of communication so my son knows we know about the same topics.  I think it is geared perfectly to the current topics that are the issues they will deal with.  The class was great.  My son didn't want it to end.

---
We benefitted-way more info than school-plus the current lingo, etc.. It's great!
---
TheTalk was great! We couldn't have covered this much info in years on our own.  We both feel more comfortable talking about anything now.

---
At the end of TheTalk my daughter said she could come to me with any questions!  Thank you.
TheTalk has given us a forum to discuss sex and pregnancy and exceeded my expectations all around.  I couldn't have asked for a better forum to learn and discuss with my child.
---
TheTalk made my daughter feel comfortable about discussing potentially embarrassing issues with me.  It was amazing, direct and very informative.  I will recommend this program to many.  Thanks so much!

---
TheTalk opened up communication with my daughter about uncomfortable topics.  I felt the topics and presentation were thorough, age-appropriate and fun.  We all enjoyed ourselves!
---
My daughter said this really curbed back her curiosity and answered her questions.  I would not change a thing.  I loved the flow of the class – anatomy, puberty, sex, and then relationships.  Amazing!

---
I am so thankful that this information came from a professional and that all the facts were addressed.  You were always kind, thorough and genuine.  Thank you! This experience was great and I will continue to do this with my other younger children.
---
The open dialog that was started with this course will continue to benefit us in the years to come.  It made us comfortable with each other to talk.  A great experience!  Thanks so much.
---
Learning was easy and not scary and embarrassing!  I had a lot of fun.  I was always excited to come here and learn more things.
5th grade girl

---
My favorite part was EVERYTHING.  It was fun.  Can you do it for us again? YOU ROCK!!!
6th grade girl
---
Surprised – I thought I would HATE it but I LIKED IT.
6th grade girl
---
I liked interacting with my mom and feeling comfortable.  I learned things that I didn't know.  It was helpful information that I probably wouldn't have learned if I didn't come to this.  It was good learning the correct info versus what I would hear from people.
7th grade girl
---
My favorite part was interacting with my mom and friends and feeling comfortable about this content. Thank you so much for teaching me about this material! I learned many valuable things that I will use later in life, and I feel more connected to my mom after talking about puberty and sex.
7th grade girl
---
I loved the activities we did as a group and how we went over the info with our parents.  My favorite part was talking to my mom about the stuff that I used to be afraid to talk about.
8th grade girl
---
Now I will know what will happen to me and my body, and I kinda can't wait
6th grade boy
---
It was awesome and I would want my little brother to have this class when he is older.
6th grade boy
---
My favorite part was learning about the consequences about sex, so we know.  I learned a lot.
7th grade boy
---
My favorite part was being able to talk in a group about sex, and the responsibilities that go with it.  Thank you for helping me understand more about everything.
7th grade boy
---
TheTalk was very informational, very fun and we were all able to communicate well.
8th grade boy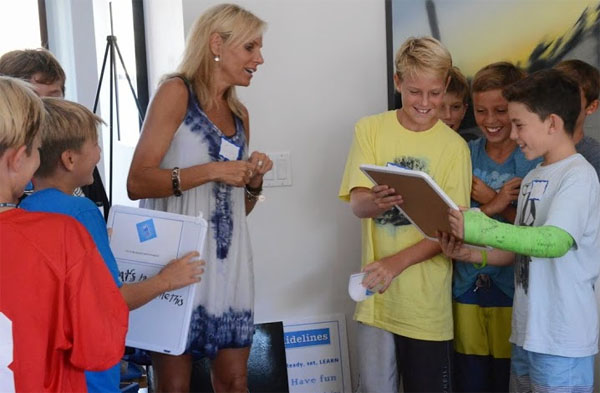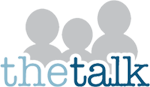 800-505-3122
www.havingthetalk.com